Green light for new medicines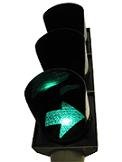 by Gary Finnegan: The European Medicines Agency's influential Committee for Medicinal Products for Human Use (CHMP) has given the green light for ten new medicines, as well as offering a positive scientific opinion on the world's first malaria vaccine.
The positive review of Mosquirix (Plasmodium falciparum and hepatitis B vaccine) moves the breakthrough vaccine one step closer to being used outside the European Union (EU). The vaccine was reviewed under a special regulatory procedure known as Article 58 which allows the EMA to assess the quality, safety and efficacy of a medicine or vaccine and its benefit-risk balance, even though it will not be marketed in Europe.
In addition, ten medicines were recommended for marketing authorisation in the EU:
Praluent(alirocumab) for lowering high levels of cholesterol in the blood of people who are unable to control their cholesterol despite taking optimal doses of statins or who cannot take statins.
Intuniv (guanfacine) to treat attention deficit hyperactivity disorder (ADHD) in children and adolescents aged 6 to 17 years old for whom stimulants, another type of ADHD medicines, are not suitable or tolerated or have shown to be ineffective.
Cresemba(isavuconazole) for the treatment of aspergillosis and mucormycosis. Cresemba has an orphan designation.
Fexeric(ferric citrate coordination complex) for the treatment of hyperphosphataemia
Obizur(susoctocog alfa) for the treatment of acquired haemophilia.
Zerbaxa(ceftolozane / tazobactam) for the treatment of complicated intra-abdominal infections, acute pyelonephritis and complicated urinary tract infections.
Zalviso(sufentanil) for the treatment of post-operative pain.
Ivabradine Anpharm(ivabradine) for the treatment of stable chronic angina pectoris and chronic heart failure.
Twogeneric medicines received positive opinions from the CHMP: Pemetrexed Lilly (pemetrexed) and Pemetrexed Sandoz (pemetrexed) for the treatment of malignant pleural mesothelioma and non-small cell lung cancer.