ESMO 2014 Report: Special symposium on 'Advances in precision medicine of metastatic colorectal cancer'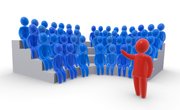 by Denys Wheatley: There is some irony in the title of this symposium because medicine should always be as precise as it can, and advances are expected that constantly hone this precision. The first speaker, Krisztian Homiscko (Switzerland) – New molecular classification of colorectal cancer -believed this would be achieved by characterising in more detail the molecular features (and biomarkers) that might improve diagnosis and prognosis, a tenet that underlies seemingly the whole ESMO meeting, and indicates that the biological basis of tumours is as yet very poorly understood, especially what is important and what is irrelevant. If only RAS gene status provides insight, much more is required. If biomarkers giving subtypes in other cancers can be found (e.g. in breast cancer and pancreatic adenocarcinoma), then CRC must be analysed accordingly as stated above. This report deals with similar markers studied in nearly 1300 CRC patients (no details on the criteria). Five distinct subtypes could be distinguished on their gene profiles, and in the usual fractile manner, subtypes of subtypes were also noted. In these sub-subtypes, the profile helped distinguish those showing a bimodal response to cetuximab. It is perhaps unexpected for a structural protein, Filamin-A, to be instrumental in distinguishing between subtypes resistant to this same drug but sensitive to Met tyrosine kinase inhibitors. Profiling indicated which 3 tumour subtypes would have a better prognosis after resection, whereas the two other main subtypes with a poorer prognosis would benefit more from FOLFIRI therapy. To what extent this subtyping could move towards personalized treatment would be based on much more detailed analysis of this kind in the future.
The focus of the presentation by Federica Di Nicolantonio (Italy) – Emerging druggable targets in colorectal cancer – related to gene alterations that led to many signalling pathways being disturbed in cancer cells, with the aim of targeting them with a suitably specific drug. Unfortunately it can be seen from the Tumour Cancer Genome Atlas that Receptor Tyrosine Kinases pathways (along with several others, such as PIK3)that might be vulnerable occur in too few CRC cases (<2%). If more was known as to how these disrupted pathways affect general functioning of (cancer) cells, some of the profile findings might be translated into better subtyping of tumours, improved selection of therapy, and might also indicate whether one particular disturbance would be indicative of better diagnosis or prognosis in the different subtypes. The introduction of transcriptomics might also aid the distinction between tumour types, but it was unclear how all this information can be helpfully integrated.
The issue of whether development in inhibitors of signalling pathways in cancer cell can lead to better drug targeting and therapy was addressed by Josep Taberno (Siena, Italy) – Signal transduction inhibitors and pipeline drugs. Using large scale (e.g. TCGA) databases, the genomes of many tumours of the colo-rectum could be tapped to see if particular signalling pathway genes were disregulated. Patients could be distinguished in those with hypermutations and those which had not. Gene profiling was essentially fundamental to both approaches discussed by this team. The main emphasis was on the BRAF V600E mutation which was found in up to 8% of the patients, and on MEK inhibitors used in combination with EGFR inhibitors. An interesting finding was that after treatment with EGFR inhibitors, patients showed a tendency for their tumours to move from being RASwt to RASmut.
A more focused approach came from Pierpaolo Correlae (Siena, Italy) dealing with Immunotherapy and vaccines. Assuming that recent advances have some substance in the pathogenesis of cancer and the interaction of tumours with the immune system, the group followed changes in mutated proteins as antigens associated with class -1 HLA on tumour cell surfaces. Their epitopes would make very suitable and specific targets for therapy, and stimulation of cytotoxic T-lymphocytes should cause tumour regression, especially if these cells can be expanded. The situation is complicated by inflammation and tumour microenvironment properties.  The design of trials at present indicate in the GOLFIG2 trial that the combined use of chemo and immune therapy is beneficial (e.g. gemcitabine-oxaliplatin followed by GMCSF and aldesleukine) over FOLFOX-4 in a first line intervention for mCRC patients.
In a presentation on Liquid biopsies and on treatment markers by Gerald Prager (Barcelona, Spain), the emphasis was on the development of secondary resistance in mCRC, where molecular (gene) profiling can help to improve diagnosis. The problem is that tumour treatment leads to a changing genomic profile and expression of determinants. This calls not for a static profiling around the start of treatment but during it, a dimension too often neglected in other studies. By following cDNA released by the tumour cells into the blood, changes in molecular profile might be the way to follow progression in such a way as to guide further intervention. To enable them to follow the changing pattern in cDNA, blood samples free of cells is taken, i.e. they use serum samples from the patient (referred to as "liquid biopsies"), and suggest this might become a routine procedure.