Evolocumab shows added cholesterol-lowering efficacy in familial hypercholesterolaemia patients on statins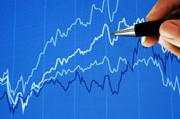 by Bruce Sylvester: Patients with familial hypercholesterolaemia (FH) who are being treated with statins have achieved additional lowering of LDL cholesterol with adjuvant evolocumab therapy, researchers reported on Oct. 1, 2014 in The Lancet.  Familial hypercholesterolaemia, an inherited condition, leads to very high LDL cholesterol and an increased risk of early-onset cardiovascular disease. FH affects between 1 in 250-300 people worldwide.
"Despite intensive cholesterol-lowering therapies such as statins, most patients with FH do not achieve LDL cholesterol targets recommended to prevent cardiovascular disease.  However, currently we have no alternative or additional drug treatment with strong LDL-lowering ability and good tolerability," said lead investigator Frederick Raal, MD, Director of the Carbohydrate and Lipid Metabolism Research Unit at the University of Witwatersrand in Johannesburg, South Africa.
Investigative evolocumab is an injectable PCSK9 inhibitor currently under review by the FDA/US Food and Drug Administration for the treatment of dyslipidemia.
The results of two randomised FH trials appeared in The Lancet. Among heterozygous FH (the common form of the disease) subjects, evolocumab reduced LDL cholesterol by 60% more than placebo. Among the much rarer homozygous FH, evolocumab reduced LDL cholesterol by 31% more than placebo.
In the RUTHERFORD-2 trial, researchers recruited 331 patients aged 18 to 80 years old with heterozygous FH who were already being treated with high-dose statins, with or without ezetimibe. Subjects were randomized to receive one of two doses of evolocumab (140mg every 2 weeks or 420mg monthly) or matching placebo, for 12 weeks.
At 12 weeks, and in both evolocumab dosing groups, subjects achieved rapid 60% reductions in LDL cholesterol levels compared with placebo. Notably, over 60% of the evolocumab-treated subjects achieved recommended LDL cholesterol levels of lower than 1.8 mmol/L.  Adverse event rates were similar for evolocumab and placebo.
In the TESLA Part B trial, researchers enrolled 49 subjects aged 12 years and older with homozygous FH. They were randomized to monthly injections of evolocumab 420 mg or matching placebo for 12 weeks, in addition to high-dose statins which were often given in combination with ezetimibe.
The investigators reported that, compared with placebo, evolocumab reduced LDL cholesterol by an average of 31%, and by 41% in patients with at least one defective LDL receptor mutation. Evolocumab was well tolerated.
According to RUTHERFORD-2 co- author Evan Stein, MD, of the Metabolic and Atherosclerosis  Research Center in Cincinnati, Ohio, "Our results indicate that evolocumab achieves similar cholesterol reductions but with a more rapid onset of action and fewer side effects than two drugs recently approved as orphan therapies for homozygous FH—mipomersen and lomitapide."
Writing in a linked Comment, Raul Santos, MD, of the University of Sao Paulo Medical School Hospital, in Sao Paulo, Brazil and Gerald Watts, MD, of the University of Western Australia, Perth, Australia said, "If proven to be safe and efficacious in the long term, as well as cost effective, PCSK9 monoclonal antibodies might be the best standard of care for many patients with severe forms of familial hypercholesterolaemia…However, the wider applications of PCSK9 monoclonal antibodies as an additional therapy to statins will depend on the results of large clinical outcome trials, such as ODYSSEY with alirocumab, FOURIER with evolocumab, and SPIRE-1 and SPIRE-2 with bococizumab, that are underway in patients at high risk of cardiovascular disease."