ESC Report 2014: Long-term efficacy and safety of alirocumab for lowering cholesterol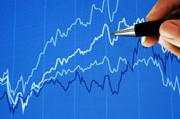 Report from the ESC Annual Congress by Bruce Sylvester: The investigational monoclonal antibody alirocumab, which significantly lowers cholesterol on top of regular statin therapy, also lowers the incidence of cardiovascular events, researchers from a long-term study reported on August 31 at ESC 2014.
"Alirocumab is the first non-statin that appears to reduce additional cardiovascular events on top of statin therapy, and this is very encouraging since previous trials of various lipid-lowering and other drugs have failed to find this," said lead investigator Jennifer Robinson, MD, from the University of Iowa, Iowa City. "Given the data available, alirocumab should prove a useful addition for lowering low density lipoprotein cholesterol (LDL-C) in high risk patients, including those with genetic high cholesterol or who cannot tolerate the recommended dose of statin," she added.
The ODYSSEY LONG TERM  trial is the largest Phase 3 study, with the longest follow-up, among all research done to-date on proprotein convertase subtilisin kexin type 9 (PCSK9) inhibitors.
The investigators enrolled 2,431 subjects (median age 65 years) with high cholesterol. All were at high cardiovascular risk or had heterozygous familial hypercholesterolemia (approximately 18%), a genetically-transmitted disease that causes current treatments to function poorly.
At baseline, all subjects had LDL-C levels of at least 1.81 mmol/L (70 mg/dL).
They were randomized to alirocumab (n=1553) 150 mg subcutaneously every two weeks for 78 weeks, or a matching placebo (n=788). Both cohorts were treated with statins at a maximally-tolerated dose.
At 24 weeks, the researchers found a mean LDL-C reduction from baseline of 61% for subjects treated with alirocumab, and an increase of 0.8% (P<0.0001) for placebo-treated subjects.
At week 24 and compared to placebo subjects, significantly more alirocumab-treated subjects had achieved the LDL-C goal of at least a 50% reduction from baseline (76% vs 2%, P<0.0001), or a level below 2.59 mmol/L (100 mg/dL) in high-risk patients and below 1.81 mmol/L (70 mg/dL) in very high-risk patients (81% vs 9%, P<0.0001).
The researchers also reported safety results, at 52 weeks of therapy for all subjects and at 78 weeks for about 600 subjects. The findings showed that treatment-emergent adverse events were similar in both study cohorts. Such events appeared in 78.6% of the alirocumab subjects and in 80.6% of placebo subjects, leading to discontinuation rates of 6.2% and 5.5%, respectively.
Notably, there was a statistically significant lower rate of adjudicated major cardiovascular events (cardiac death, myocardial infarction, stroke, and unstable angina requiring hospitalization) in the alirocumab cohort compared to the placebo cohort (p< 0.01).
"We still need to see the results of the ongoing long-term cardiovascular outcomes trial to determine whether alirocumab should be routinely added to statin therapy to further reduce cardiovascular risk in high risk patients," added Dr. Robinson.