Naloxone counteracts constipation and as an abuse deterrent.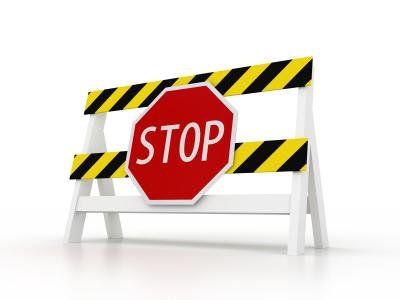 Opioids are widely prescribed to patients experiencing chronic severe pain. While these drugs are very effective for treating and managing pain, they have one particularly bothersome side effect: constipation. A new drug, called naloxegol, could bring relief. In stage 3 trials reported in the New England Journal of Medicine, KU Leuven and international researchers provide new evidence that the drug relieves constipation without dulling opioids' pain-relieving effects.
Up until a decade ago, physicians rarely prescribed opioids, reserving them primarily for the terminally sick. Today, opioid-based drugs have proliferated thanks to their 'user-friendliness' and effectiveness. Millions of patients take opioids on a daily basis to manage lower back pain and chronic joint problems. Opioids also play a critical role in pain management regimes for cancer patients.
However, opioids have a number of side effects, including nausea, vomiting and – notoriously – constipation. Opioids block pain by binding to 'mu-receptors' in the brain. But they also bind to mu-receptors in the bowels, and this causes constipation.
Some sixty percent of patients that take opioid pain relievers experience constipation. For some, the bother is so great that they choose to stop taking the drug.
A newly developed opioid antagonist called naloxegol may offer relief. Stage 3 testing by an international team of researchers led by Belgian gastroenterologist Jan Tack (University Hospitals Leuven) confirms the drug's efficacy.
Naloxegol is based on the same active molecule as naloxone, a drug developed in the 1960s to counter the effects of opioid overdose. Naloxone is commonly used to wake patients from opioid-induced anesthesia after surgery.
To arrive at naloxegol, the researchers modified the molecular structure of naloxone. The result is an orally administered, once-a-day pill for patients experiencing opioid-induced constipation.
The researchers tested the pill's efficacy in two phase 3 studies – with promising results. Naloxegol was shown to maintain opioids' pain-killing effect in the brain and block their effects in the bowels. Bowel function in all of the 1,400 test subjects returned to normal and accompanying stomach pain and other discomforts decreased. No patients experienced a diminished pain-relieving effect as a result of the drug.
While the studies addressed in the paper focused on patients taking opioids for non-cancer pain such as back pain and other musculoskeletal ailments, similar studies are now underway to examine the effect of naloxegol in patients with chronic cancer-related pain.
Final regulatory approval for the drug is pending in the United States and Europe.
Contact: Jan Tack
jan.tack@med.kuleuven.be
In another reported study a novel extended-release formulation of oxycodone and naloxone in a fixed 2:1 ratio may be useful as an abuse-deterrent formulation (ADF) option in the treatment of opioid-experienced patients with chronic low back pain.
"Chronic low back pain is a huge public health problem," Jerry A. Green, MD, from Purdue Pharma, LP, Stamford, Connecticut, "Many patients receive opioids but still do not obtain pain relief."
"Naloxone is a potent mu-opioid receptor antagonist and adds to the abuse-deterrent properties of oxycodone," he said. "We wanted to test OXN, which is currently available in 29 countries outside the [United States], and is under development here, for its ability to relieve moderate to severe pain in patients with chronic low back pain who have been exposed to opioids."
Dr. Green presented the results from a randomized, double-blind, placebo-controlled trial comparing this formulation with placebo here at the American Pain Society (APS) 33rd Annual Scientific Meeting. The study was funded by Purdue Pharma.
Chronic back pain
Before randomization, 1095 patients with uncontrolled chronic low back pain receiving opioid therapy who had baseline scores of 5 or greater were entered into an open-label titration period where they were exposed to escalating doses of OXN (10, 20, 30, or 40 mg of oxycodone twice daily and 5, 10, 15, or 20 mg of naloxone).
Patients who showed benefit in terms of analgesic efficacy and tolerability were then randomly assigned to receive placebo (n = 302) or OXN (n = 298) for 12 weeks.
The primary efficacy endpoint was the "average pain over the last 24 hours" score, and secondary efficacy variables were the Sleep Disturbance subscale of the Medical Outcomes Study (MOS) Sleep Scale and the Patient Global Impression of Change (PGIC).
Demographic and baseline characteristics were similar between the treatment groups.
At week 12, patients randomly assigned to OXN had a clinically and statistically greater improvement in the average pain score over the last 24 hours scores compared with patients randomly assigned to placebo (treatment difference [standard error], 0.45 [0.163]; P = .0055).
Dr. Jerry A. Green
MOS Sleep Disturbance subscale scores also improved for patients assigned to OXN (36.4 for placebo vs 31.1 for OXN), for a between-group difference of 5.3 (95% confidence interval, 0.9 – 9.8; P = .0191).
Similarly, at week 12 more patients receiving OXN chose "very much improved" or "much improved" on the PGIC scale compared with patients receiving placebo (55.6% vs 39.9%; P = .0002).
The adverse event profile was what one would expect with opioid analgesics, Dr. Green said.
Table. Adverse Events With OXN vs Placebo
| | | |
| --- | --- | --- |
| Adverse Event | Placebo (n = 302), n (%) | OXN (n = 298), n (%) |
| Nausea | 14 (4.6) | 25 (8.4) |
| Vomiting | 6 (2.0) | 14 (4.7) |
| Headache | 9 (3.0) | 10 (3.4) |
| Upper respiratory tract infection | 12 (4.0) | 10 (3.4) |
| Constipation | 3 (1.0) | 9 (3.0) |
| Diarrhea | 15 (5.0) | 5 (1.7) |
"We Need Options"
"I think the study by Green et al is a very interesting study because it uses a novel fixed-dose combination of oxycodone and naloxone extended release and shows analgesic efficacy in a highly prevalent chronic pain population like chronic low back pain, with a statistically significant and durable effect," said Joseph V. Pergolizzi Jr, from Johns Hopkins University School of Medicine, Baltimore, Maryland.
Dr. Joseph V. Pergolizzi
"We need to have options — there is no one golden bullet that works in 100% of our patients," Dr. Pergolizzi, who was not part of the study, said.
"Also, this represents one more example of an abuse-deterrent formulation that appears to have reasonable safety and efficacy in a chronic pain population."
This study was funded by Purdue Pharma. Dr. Green is an employee of the company. Dr. Pergolizzi has reported financial relationship with Inspirion Delivery Technologies.
American Pain Society (APS) 33rd Annual Scientific Meeting. Abstract 454. Presented May 2, 2014.