BAD 2014 Report: Non-surgical cosmetic procedures – "a crisis waiting to happen"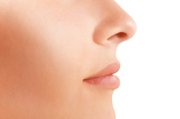 Report from the British Association of Dermatologists annual meeting held in Glasgow from 30th June -3rd July 2014 by Christine Clark.  Patients can suffer lifelong damage at the hands of unregulated cosmetic practitioners who may be unaware of some the risks involved in the procedures that they perform, according to Dr Tamara Griffiths.  Non-surgical cosmetic procedures include the use of botox, dermal fillers, chemical peels and some light treatments. The procedures were pioneered by dermatologists to deal with medical conditions but have now expanded to cosmetic applications, but this does not mitigate the risks. This area is presently unregulated and one consequence of this is that the concept of 'informed consent' is not embedded in the same way as it is healthcare.
In the UK, in addition to dermatologists, GPs, dentists, podiatrists, hairdressers beauticians and even individuals ('the man off the street') can undertake non-surgical cosmetic procedures. The review of the regulation of cosmetic interventions chaired by Sir Bruce Keogh (published in April 2013) recommended formal regulation and the establishment of a register of practitioners. The Government has since called for a voluntary register.
Cosmetic interventions in the UK will be worth £3.6bn by 2015, 75% of which is accounted for by non-surgical procedures. Dr Griffiths explained that dermatologists do not wish to limit consumer choice or to inhibit enterprise but they do want to ensure that the risks of complications such as disfigurement are well understood and that the public is properly protected. There is a clear need for a standard level of training, she said.
Body piercing
A case report of a woman requiring surgical removal of a dermal anchor because of repeated episodes of pain and inflammation had raised awareness of the risks associated with body-piercing. Dermal anchors are inserted to allow decoration of areas of the body where conventional piercing is not possible. A dermal anchor comprises a small, flat plate that sits beneath the skin surface and a post that protrudes through the skin to which a piece of jewellery can be attached. It is illegal for skin-piercers to inject local anaesthetic unless they are medically qualified, and so the insertion procedure could be quite painful. The anchor must be placed at the correct depth to minimise the risk of migration (too shallow) or embedding (too deep). Other complications including infection, granuloma formation, contact dermatitis and keloid scarring are more common with dermal anchors than other types of body piercing. Inevitably, NHS services are required to remove troublesome dermal anchors. The authors of the report suggested that there should be more regulation of the body art industry.