BAD 2014 Report: Methylisothiazolinone (MI) sensitisation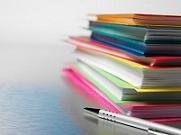 Report from the British Association of Dermatologists annual meeting held in Glasgow from 30th June – 3rd July by Christine Clark – Methylisothiazolinone (MI) allergy reared its head again in a somewhat unexpected guise. A case report described how a 52-year old woman with no previous history of asthma developed severe facial dermatitis and acute shortness of breath after painting her living room with B&Q Value Matt Emulsion. Here symptoms required emergency treatment with oxygen and nebulised salbutamol followed by oral and topical corticosteroids.  She was unable to enter the painted room for another two months. The authors noted that MI has to be declared on the label of cosmetics and toiletries but not in paints.
Dermatologists say that there is now 'an epidemic' of MI allergy. "Some of the reactions can be very severe with a lot of blistering and swelling" Dr David Orton told the audience at an open forum meeting.
MI is used as a preservative in cosmetics and toiletries and is also present in other product such as laundry products, glues and paints. When used in cosmetics MI appears on the label (in the small print ingredients list) but in other products this is not required.
Prior to 2005, MI had to be mixed with MCI (methylchloroisothiazolinone) and was generally found in concentrations of around four parts per million (ppm) in personal care products. However, from 2005 MI was permitted for use on its own in far higher concentrations – up to 100 ppm – which is a 25-fold increase on the previous levels of the preservative and widely thought to be responsible for the disease increase.
Last October Cosmetics Europe, the European cosmetics trade association, recommended to all its members that MI should be immediately removed from all leave-on skin products and personal care products, including cosmetic wet wipes, without waiting for action from regulators. In practice, however, many leading cosmetic products containing MI have remained on the shelves during the past six months and are now likely to do so for the foreseeable future.