Indentification of independent risk factors in rectal cancer could affect treatment planning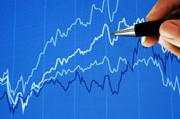 by Bruce Sylvester – Researchers report that a pooled analysis of two major trials suggests that short- and long-term outcomes of neoadjuvant chemotherapy followed by chemoradiotherapy in high-risk locally advanced rectal cancer compare well to outcomes with standard chemoradiotherapy in risk-unselected patients.
And, notably, age, stage T4 disease and extramural vascular invasion (EMVI) could be used going forward as independent risk factors helping determine treatment.
They also found that tumor downstaging could be a surrogate endpoint for use in future phase II trials of neoadjuvant chemotherapy.
The findings were presented in a poster at ASCO 2014.
As background, the authors noted, "After the use of preoperative radiotherapy and TME [total mesorectal excision], survival of LARC [locally advanced rectal cancer ] has reached a plateau. More effective therapies, predictive/prognostic factors for treatment selection and valid endpoints for clinical trials are needed.
They undertook this study, called PANEX, as a pooled analysis of the EXPERT and EXPERT-C trials, the two largest trials to date of neoadjuvant capecitabine combined with oxaliplatin (CAPOX) followed by chemoradiotherapy, total mesorectal excision, and adjuvant CAPOX ± cetuximab in MRI-defined, high-risk, locally advanced rectal cancer.
The investigators collected individual patient data from the central database of each trial. They analyzed survival endpoints using standard analytical and statistical tools.
They analyzed pooled data on 269 patients (EXPERT=105, EXPERT-C=164).
The found that features at baseline were: T3c/T3d stage disease (60%), T4 disease stage (22%), circumferential resection margin-positive disease (CRM+, 63%), distal tumor (61%), N-stage positive disease (N+, 72%), extramural vascular invasion (71%).
Radiologic response was 62% after neoadjuvant chemotherapy and 80% after chemoradiotherapy.
Ninety-one percent of the subjects underwent surgery, with RO surgery (complete resection with no microscopic residual tumor) in 87%.  T and N stages fell in 56% of the total surgical cases and in 55% of the RO cases. The pathologic complete response rate was 19%.
After follow-up for a median of 69 months, 5-year local progression-free survival (PFS), distant PFS, PFS and overall survival (OS) were 94%, 79%, 70% and 73%, respectively.
Notably, the investigators found that factors with statistically significant independent prognostic value were: Baseline age, stage T4 disease and extramural vascular invasion (EMVI).
They concluded that these markers could be used in determining patient stratification and treatment selection.
Citation: 2014 ASCO Annual Meeting; General Poster Session, Gastrointestinal (Colorectal) Cancer; Abstract Number 3575