Blood pressure lowering drugs given in acute stage of stroke treatment lack efficacy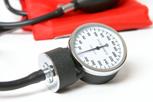 by Bruce Sylvester – Researchers report that administering blood pressure lowering drugs to patients in the first 48 hours after a stroke does not lower the risk of death or major disability.
The study was published on Feb. 5, 2014 in JAMA/Journal of the American Medical Association.
Investigators enrolled over 4,000 stroke patients in 26 hospitals across China. About 25 percent of the subjects had high measurable blood pressure at the time of stroke intervention.
Prior studies have shown that lowering blood pressure reduces the risk of stroke. The endpoint of the study tested whether there also would be a benefit for ensuing mortality or major disability in lowering blood pressure immediately after a stroke.
Post-stroke, the subjects were randomized to receive or discontinue blood pressure medications.
At 14 days or hospital discharge, the researchers found no statistically significant differences between the groups for the endpoint of mortality or major disability.
Blood pressure often rises after a stroke. "But in most cases, treatment is unnecessary because the blood pressure declines naturally over time, and lowering blood pressure may be contraindicated," said investigator and stroke specialist Jose Biller, MD, chair of the Department of Neurology of Loyola University Medical Center in Maywood, Illinois. "It is important not to overtreat and cause low blood pressure, because the most important objective is to maintain adequate blood flow to the brain."