Acetazolamide improves vision loss in idiopathic intracranial hypertension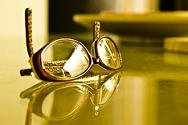 by Bruce Sylvester – Emerging uses of FDA-approved drugs – Treatment with acetazolamide plus a low-sodium weight-reduction diet for patients diagnosed with idiopathic intracranial hypertension (IIH)mand mild vision loss has resulted in modest improvement in vision, compared with dieting only.
Researchers reported this finding in the April 23/30 issue of JAMA, Journal of the American Medical Association.
"This is the first multicenter, double-blind, randomized, controlled clinical trial, to our knowledge, to show that acetazolamide improves visual outcome in IIH," the authors write
As background, they noted that idiopathic intracranial hypertension is a disorder usually found in overweight women of childbearing age. Symptoms include increased intracranial pressure, strong headaches and vision loss.
Michael Wall, M.D., of the University of Iowa, Iowa City, and colleagues with the NORDIC Idiopathic Intracranial Hypertension Study Group Writing Committee, randomized 165 subjects diagnosed  with IIH and mild visual loss to treatment with acetazolamide or matching placebo for 6 months. The primary endpoint was reduction in or reversal of vision loss.
All subjects were asked to follow a low-sodium weight-reduction diet.
The investigators reported that average improvement in perimetric mean deviation ( a measure of global visual field loss) was greater with acetazolamide than with placebo. They also found improvements in papilledema (optic disc swelling) and vision-related quality of life with acetazolamide.
Subjects who received acetazolamide also achieved better weight-loss. Acetazolamide was well-tolerated.
In a related JAMA editorial, Jonathan C. Horton, M.D., Ph.D., of the University of California, San Francisco  wrote, "The obesity epidemic has increased the prevalence of pseudotumor cerebri [idiopathic intracranial hypertension]. Consequently, the health care costs associated with the treatment of this disease have escalated sharply…..The NORDIC trial has provided solid evidence that patients can be treated effectively by weight loss and acetazolamide."