BTS Report 2014: Pharma no more: does the advent of generics spell the end of Pharma-funded prospective trials in transplantation?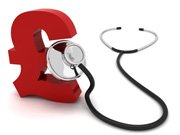 Maria Dalby reporting on the Oral Presentation by Teun van Gelder, Erasmus Medical Centre Rotterdam, the Netherlands – Increasing use of generic drugs, escalating research and development costs and shrinking public healthcare budgets are slowly but steadily chipping away at pharmaceutical companies' profit margins and thus eroding the foundations of documenting new compounds in large-scale randomised clinical trials. To justify pricing at a level where investment costs stand a chance of being recouped, new drugs need to prove value for money to society according to increasingly strict criteria. The challenge for pharmaceutical companies is to adapt to a new research and development landscape where resources and investments need to be strategically targeted to maximise both product profitability and payor benefit. Teun van Gelder, nephrologist and clinical pharmacologist at the Erasmus Medical Centre in Rotterdam with a special interest in immunosuppressive drugs, explained the concept of incremental cost effectiveness ratio (ICER) and outlined how the worldwide shift from innovator to generic drugs is likely to affect transplantation.
The average operating margin for pharmaceuticals is relatively high at around 29% (25% for biological agents), considerably higher than the profit margin for generic drugs which is about 12%. In 2010 the global drug market amounted to approximately 850 billion US dollars. In terms of R&D investment, only the computer and electronics industry reinvest a greater share of its profits – 19% of sales revenues in the pharmaceutical industry are invested in new product development. However, in recent years sales growth has stalled in major markets such as the United States due to loss of patent protection of blockbuster drugs and generic switching. In 2009, 75% of all prescriptions filled in the United States were for generic drugs, compared with only 19% in 1984, and this percentage is likely to increase further. New product introduction has not kept pace, and forecasts are predicting a reduction in total sales in the near future.
As pharmaceutical companies are forced to focus their strategic planning on areas with the best prospects of profitability – that is, areas with high unmet medical needs – transplantation is likely to lose out. Partly because there are already a battery of effective immunosuppressive treatments available, and more importantly because most of these have lost their patent protection and are exposed to generic competition. National reimbursement bodies typically base their decisions on whether or not to allow a new drug onto national formularies on the ICER, which measures the difference in cost versus effect between the new drug and the nearest existing alternative. If generic versions are available, this difference will be very high and the drug will not be approved for use. Most countries have more or less unofficial thresholds for what ICER is regarded acceptable – in the Netherlands, this threshold is considered to be around 80,000 Euros per quality-adjusted life-year (QALY), although this may change as the pressure on public healthcare budgets increases.
However, although it is probably going to be a lot more difficult to obtain funding for prospective clinical trials in transplantation in the future, it will be far from impossible. R&D budget cuts will affect trials in Phase I to III – Phase IV trials, which can make very important contributions to therapy provided they have been properly designed, are typically funded from the sponsor's marketing rather than R&D budget. Investigator-initiated cohort and registry trials are likely to become more important for advancing clinical therapy in the future, which is going to present different opportunities and challenges for both sponsors and investigators.