EMA Highlights: Drug watchdogs pledge cooperation on drug safety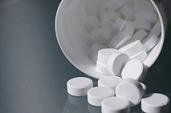 by Gary Finnegan – Medicines regulators have pledged closer transatlantic cooperation on medicine safety, building on earlier commitments to join forces on clinical trial site inspections.
The European Medicines Agency (EMA) and the United States Food and Drug Administration (FDA) have set up a new 'cluster' on pharmacovigilance to beef up information exchange on the topic.
These clusters involve monthly meetings on specific topics seen as requiring intensified collaboration. The EMA and the FDA have already set up such clusters to discuss issues related to biosimilars, medicines to treat cancer, orphan medicines, medicines for children and blood-based products, among other topics.
Earlier this year the two regulators announced plans to cooperate more closely to improve standards of generic drugs. The move will see joint inspections of clinical trial sites all over the world where bioequivalence studies are conducted.
"In an increasingly globalised pharmaceutical market, collaboration between medicines' regulators is essential," explains the EMA's Executive Director Guido Rasi. "Medicines regulators are inter-dependent: any action taken in one territory has repercussions on the rest of the world. International cooperation is a key area of work for the Agency."
This was echoed by Janet Woodcock, director of the FDA's Center for Drug Evaluation and Research. "This is part of a larger collaborative global effort between the FDA and its international regulatory partners to ensure the health and safety of all our citizens."