ACR/ARHP 2013 Report – Aggressive combination treatment is more effective in juvenile idiopathic arthritis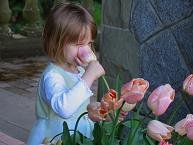 Children with juvenile idiopathic arthritis (JIA) undergoing early and aggressive combination drug  therapy  achieve clinical inactive disease more quickly than with less aggressive therapy, researchers reported at  the American College of Rheumatology 2013 Annual Meeting.
"The purpose of this study was to identify the predictors for achievement of and sustainability of clinical inactive disease for children with polyarticular JIA treated with early, aggressive therapy," said investigator Carol Wallace, MD, of the Seattle Children's Hospital and Research Institute in Seattle, Washington. "This is the first clinical trial to use inactive disease and remission of disease as the outcomes for the study, and to compare two aggressive treatment approaches."
Researchers analyzed data from a double-blind, randomized, placebo- controlled study, the Trial of Early Aggressive Therapy in Polyarticular Juvenile Idiopathic Arthritis. They compared two aggressive therapy approaches for treating JIA in 85 patients ages two to 17 to see which regimen was most effective in enabling subjects to achieve clinical inactive disease within six months. They also studied whether more aggressive therapy enabled subjects to achieve clinical remission of their disease, measured as six months of continuous clinical inactive disease.
All subjects had polyarticular JIA for less than 12 months. They were randomized to two treatment groups.
Forty-two subjects received aggressive, combination therapy of methotrexate 0.5 mg/kg /wk injection, etanercept 0.8 mg/kg/wk and prednisolone 0.5 mg/kg/d tapered to zero by 17 weeks.  Forty-three subjects received a less aggressive regimen of methotrexate 0.5 mg/kg/wk injection and placebo etanercept and prednisolone.
At months 1, 2, 4, 5, 6, 7, 8, 10 and 12, all subjects were evaluated tested to see if they had achieved clinical inactive disease according to the Wallace Criteria. Subjects  who failed to achieve either ACR Pedi 70 after 4 months, or clinical inactive disease after 6 months were switched to the open-label,  aggressive therapy of methotrexate, etanercept and prednisolone.
In the most aggressive therapy group, 30 subjects achieved clinical inactive disease at least once, compared to 28 participants starting in the less aggressive therapy group. Notably,  only 17 of the  28 subjects  in the latter group achieved clinical inactive disease after switching to the open-label more aggressive combination therapy.
Median number of days before achieving clinical inactive disease was 168.5 for the combination therapy and 192 for the less aggressive therapy.  Subjects in the combination therapy group achieved a median of 139.5 days of follow-up with clinically inactive disease, compared to a median of 79 days of follow-up for subjects in the less aggressive therapy group.
The researchers concluded that aggressive therapy given early in the course of JIA could enable a large proportion of patients to  achieve clinical inactive disease within 12 months. And combination therapy with an anti-tumor necrosis factor agent, methotrexate and prednisolone could enable patients to  achieve sustainable clinical inactive disease better than methotrexate monotherapy.
"This study reinforces the importance of treating JIA early and aggressively, in order to achieve and sustain clinical inactive disease and clinical remission on medications," Dr. Wallace added.