Press Release: EFIC 2013: Pain and gender: Men and women differ in the way they percieve and cope with pain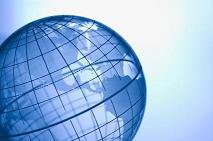 In part, women and men differ from each other considerably not only in the way they perceive and cope with pain and in various comorbidities. Therapies can also have different effects depending on gender. A number of studies reported on at the Congress of the European Pain Federation EFIC in Florence pointed out gender differences regarding pain.
Women with back pain suffer from depression more frequently than male patients with back pain according to a study from Bochum, Germany, presented at the Congress of the European Pain Federation EFIC in Florence. Researchers suspect that one reason for this difference might be the strategies each gender uses to regulate emotions. Prof Monika Hasenbring from Ruhr University of Bochum, one of the authors of the study: "We detected a strong correlation between the suppression of negative thoughts or feelings, stress and the extent of depressions in patients suffering from chronic back pain. Women have a greater tendency toward thought suppression. This fact in connection with stress could help to explain why back pain in women is accompanied more frequently by depression."
The Bochum research team investigated 177 primary care patients suffering from sub-acute lower back pain, i.e. pain lasting between six weeks and three months. Standardised questionnaires were used to determine the patients' symptoms of depression, readiness to suppress thoughts, and level of stress. The results were then correlated with each other. Women in general showed depression more frequently, as did study subjects showing high stress independent of gender. Women with a higher tendency toward thought suppression and high stress had particularly high depression scores; no such correlation was found in men.
Women perceive pain more strongly than men following sleep deprivation
Sleep deprivation affects the way pain is perceived by women but not by men. This is the finding made by a Norwegian study presented at the EFIC Congress in Florence. Dr. Maria Andersen from the National Institute of Occupational Health, Oslo: "Impaired sleep quality and too little sleep are made responsible for enhanced pain perception and increased sensitivity to pain. We were interested in investigating the effect of sleep deprivation on pain inhibition and the issue of whether there are gender-specific differences in this regard." There were 22 test subjects, 14 of whom were women. After two nights of normal sleep and two nights of deprived sleep (50% sleep), the subjects were exposed to a test pain stimulus. Women perceived the pain more strongly after sleep deprivation than men, a greater pain inhibitory activity was seen. In men, pain inhibition and pain perception did not differ between sleep deprivation and normal sleep.
Women in pain have more comorbid psychiatric disorders
A study from Pisa presented at the EFIC Congress showed that female patients from a specialised pain clinic not only feel greater pain and have a lower pain threshold but also have comorbid psychiatric disorders more frequently. Only one fifth (21.23%) of all 855 pain patients involved in the study had no comorbid psychiatric disorders; men were in the majority in this group.  About one third (29.59%) of all patients were found to be suffering from depression; close to three quarters of them were women. Study author Dr Antonella Ciaramella from the University of Pisa: "In women, a correlation was also found between increased sensitivity to pain and panic attacks, anxiety disorders or psychosomatic disorders. Our data indicates that gender-specific differences in pain perception have to do with the different frequency with which comorbid psychiatric disorders occur in the two genders."
Female pain patients are more sensitive to auditory stimulus
Women with chronic pain are more sensitive to sounds than their male counterparts. According to a current study from Simon Fraser University in Canada, this finding applies to everyday sounds from the environment as well as to other acoustic sources. Study author Dr Mehdi Nazemi: "These findings should also be taken into consideration in the use of music as therapy for chronic pain sufferers." In the study, the auditory sensitivity of 41 subjects was measured; 23 of them were chronic pain patients. Dr. Nazemi: "The chronic pain patients were more sensitive to sounds than the control group. This effect was substantially greater in women suffering from chronic pain. Chronic pain patients should be told about the possible negative effects of sound on their disorders."
Transcranial magnetic stimulation relieves pain in women more effectively
A group of researchers from Israel reporting at the EFIC Congress in Florence showed that transcranial magnetic stimulation (TMS) used against pain can vary in effectiveness between the genders. TMS is a therapy by which areas of the brain are stimulated or inhibited by strong magnetic fields.  Study author Dr. Irit Weissmann Fogel from the University of Haifa said only female subjects exhibited pain reduction under TMS therapy after experimental pain independently of psychological factors.
Sources: EFIC Abstract Hasenbring et al, Depression in lower back pain: thought suppression x stress interaction plays a role in female, not in male patients; EFIC Abstract Andersen et al, Pain inhibition after experimental sleep deprivation is gender dependent; EFIC Abstract Weissman Fogel et al,Transcranial Magnetic Stimulation (TMS) – induced "virtual lesion" effect on experimental pain and its interaction with gender; EFIC Abstract Ciaramella et al, Gender and pain in a tertiary pain clinic: psychopathological implications;
EFIC Press Office:
Dr Birgit Kofler
Ph. after the Congress: +43-1-319 43 78-13
E-mail: kofler@bkkommunikation.com