Health professionals get stronger say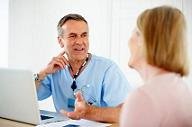 EMA Highlights by Gary Finnegan – A new Healthcare Professionals' Working Party (HCPWP) has been created by the European Medicines Agency in an effort to secure greater input from frontline medical staff.
The body is a formalisation of a pre-existing working group which advises the EMA's influential Committee for Medicinal Products for Human Use (CHMP).
The regulator said the new group, along with the Patients' and Consumers' Working Party, was part of a wider effort to engage with key stakeholders and open the Agency up to those most affected by its work.
The HCPWP is composed of representatives from healthcare professionals' organisations, as well as from the Agency's own Scientific Committees. It will work with the CHMP and committees on medicines safety, orphan medicines, paediatric medicines and advances therapies.
It will hold four meetings per year – including two joint meetings with the Patients' and Consumers' Working Party – and help the Agency to better understand how medicines are used in clinical practice.