ESMO WCGC 2013 Report – Moving beyond KRAS: What about the future?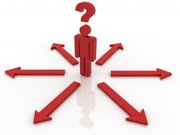 A review of the presentation by Sabine Tejpar.  The KRAS (codon 12,13) is a validated predictive biomarker in mCRC, it is essential to determine diagnosis and required prior to treatment with anti –EGFR agents.
Dr Tejpar explained that excluding additional mutant tumours increases the proportion of responsive wild type tumours. This provides an enhanced benefit profile for EGFR inhibitors in the more selected population. There has been improvement in the response prediction gained by assessing the mutation status of three genes (KRAS,BRAF,NRAS).
Data from several studies confirm that BRAF mutations have a prognostic value but are not predictive for cetuximab or panitumumab effect in first line mCRC. Data from PRIME show that patients with mutations KRAS/NRAS exons 2,3,4 do not benefit from panitumumab, and this is supported with data from other trials. Further analysis of cetuximab regimens will enable clarification of the predictive and prognostic effects of RAS mutations. Currently KRAS 12,13 is the accepted predictive biomarker for cetuximab in mCRC, tests for other RAS mutations may become part of clinical practice in the near future. The CHMP has recently adopted a positive opinion recommending exclusion of all patients with RAS mutant tumours from treatment with panitumumab.
As gene discovery develops there are many as yet unexplored candidate biomarkers. There is a cost and benefit analysis required for multiple testing and evidence is needed to support the use of predictive biomarkers in practice. Molecular sub typing has the potential to drive treatment decisions in mCRC in the future.