EASL 2013 Report – Probiotics reduces hepatic encephalopathy in cirrhotic patients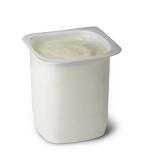 Probiotics have significantly reduced development of hepatic encephalopathy researchers announced at EASL/International Liver Congress.
Hepatic encephalopathy involves neuropsychiatric abnormalities such as personality changes, intellectual impairment and reduced levels of consciousness in patients with liver failure.
The investigators in the study* evaluated the efficacy of probiotics in preventing the development of hepatic encephalopathy in 160 cirrhotic patients during nine months of treatment.
They reported significant improvements in lowering arterial ammonia levels after three months of treatment with encapsulated probiotics.
Compared to probiotic subjects, twice as many subjects taking placebo developed overt hepatic encephalopathy, the primary endpoint of the study.
As background, they noted that ammonia, produced by gut bacteria, is generally believed to be a mediator of cerebral dysfunction in hepatic encephalopathy. Probiotics enrich gut flora with a non-urease producing microorganisms, and decrease ammonia production.
EASL's officer, Mauro Bernardi MD, Department of Clinical Medicine, Alma Mater Studiorum University of Bologna, Bologna, Italy, said in an EASL press briefing that the findings would be good news for cirrhotic patients at risk of developing hepatic encephalopathy, for whom the prognosis is typically poor.  "Hepatic encephalopathy is an insidious disease that's caused by an accumulation of toxins in the blood that are normally removed by the liver. Treatment normally involves the use of antibiotics or laxatives to suppress the production of toxic substances in the intestine but there is still a great deal of room for improvement so it will be exciting to see the results of further studies to determine if clinicians have a new form of treatment on the cards, " he said.
*(M.K Lunia, AN OPEN LABEL RANDOMISED CONTROLLED TRIAL OF PROBIOTICS FOR PRIMARY PROPHYLAXIS OF HEPATIC ENCEPHALOPATHY IN PATIENTS WITH CIRRHOSIS. Presented at the International Liver Congress/EASL 2013.)