ASCO 2012 Report – Afatinib delays tumour progression in advanced NSCLC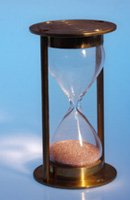 by Marybeth Burke – Afatinib, an irreversible ErbB-family blocker, delays progression of advanced lung cancer in patients with epidermal growth factor receptor (EGFR) mutations compared with standard chemotherapy, according to research unveiled at the American Society of Clinical Oncology (ASCO) annual conference in Chicago in June.
"This is the largest and most robust trial in EGFR (ErbB1) mutation positive lung cancer patients.  With delay in tumour progression to almost a year, it shows that afatinib was better than combination chemotherapy," Dr James Chih-Hsin Yang, MD, PhD, Director of Cancer Research at National Taiwan University, said at the conference.
"By more broadly and effectively blocking the molecular pathways that facilitate the growth of these cancers, afatinib appears to be more potent than other therapies.  This new treatment could not only help patients live a longer period of time without further cancer progression, but because it's given orally, it may also require fewer visits to the doctor's office than standard chemotherapy—another important quality of life advantage," Dr Yang said.
Results of this Phase 3 LUX-lung 3 international trial showed that after a median follow up of 8 months, afatinib delayed disease progression by more than four months over standard therapy, putting progression free survival (PFS) at 11.1 months for patients receiving afatinib compared with 6.9 months for patients on standard therapy.
In addition, for a subset of patients with either deletion 19 or L858R, PFS was prolonged even further, 13.6 months versus 6.9 months, according to the study.
"Afatinib leads to significant tumor shrinkage, symptom control and better quality of life," Dr Yang said at an ASCO press conference. "Adverse events were manageable, predictable and reversible," he added.
New Generation of Tyrosine-Kinase Inhibitors
"This represents a new generation of tyrosine-kinase inhibitors," said briefing moderator Sylvia Adams, MD, Assistant Professor in the Department of Medicine at New York University Langone Medical Center.
Afatinib blocks the broader ErbB family of receptors that are associated with the EGFR pathway, including HER2 (ERbB2) and HER4 (ErbB4).
In a separate session at ASCO, Benjamin J. Solomon, MBBS, PhD, Peter MacCallum Cancer Center, in his comments on the study said this second-generation of EGFR inhibitors differs from the first in that these agents, such as afatinib, act irreversibly, bind covalently to EGFR and are active against HER2 and Erb4.
"And they have in vitro activity against T790M which is associated with acquired resistance in the first generation of inhibitors," Dr Solomon said.
"The superiority of gefitinib and erlotinib to chemotherapy has been established by no fewer than five published randomized studies.  But until today we had not heard data regarding afatinib or any of the second-generation inhibitors in this setting," Dr Solomon said.  He also said it's the only study of its kind to be conducted in both Asian and western countries.
"Afatanib represents another proven option for the first-line treatment of EGFR mutation positive patients alongside gefitinib and erlotinib.  I think we can say the next generation has arrived but I think it's premature to say the older generation are ready to leave," he said.
He pointed to a study with encouraging data on afatinib presented by Dr Leora Horn at the World Conference on Lung Cancer (WCLC) last year in Amsterdam which indicated that using afatinib in conjunction with cetuximab, thus dual targeting the EGFR, may be effective in patients with the T790M mutation. Dr Horn is a medical oncologist at the Vanderbilt-Ingram Cancer Center in Nashville, TN.
The study focused on the activity and tolerability of combined EGFR targeting with afatinib and cetuximab in T790M + non-small cell lung cancer patients.  "Despite initial responses to erlotinib or gefitinib, all lung adenocarcinoma patients with EGFR mutations experience disease progression.  T790M mutation in EGFR exon 20 occurs in >50% of cases of acquired resistance to erlotinib or gefitinib," according to the presentation at the WCLC.
The presentation concluded that "combined afatinib + cetuximab induced near-complete responses in T790M transgenic murine models and thus was hypothesized to overcome acquired resistance to erlotinib or gefitinib in NSCLC patients."
An important study to watch, Dr Solomon said at ASCO, is Lux-lung 7 which is a Phase IIb trial recruiting patients with the objective to evaluate afatinib vs. gefitinib as a first-line treatment in EGFR mutation positive NSCLC patients.   Lux-lung 8, a Phase III trial also recruiting patients, will evaluate afatanib head to head vs erlotinib in second-line treatment of squamous cell carcinoma of the lung.
Lux-Lung 3 Study Method and Results
Following central testing for EGFR mutations, 345 patients (stage IIIB/IV, PS 0-1, chemo-naïve) were randomized 2:1 (afatinib (A):230; pemetrexed/cisplatin (PC) 115) to daily A 40mg or iv PC (500mg/m2+75mg/m2 q21 days up to six cycles).  Primary endpoint was progression-free survival by central independent review.
Baseline characteristics were balanced in both arms: median age 61years; female 65%; Asian 72%; never smoker 68%; Del 19 49%; L858R 40%; other mutations, 11%.  Treatment with A led to a significantly prolonged PFS vs PC (median 11.1 vs. 6.9 months; HR 0.58 [0.43-0.78]; p=0.0004).  In 308 patients with common mutations (DEL19/L858R), median PFS was 13.6 vs. 6.9 months, respectively (HR=0.47 [0.34-0.65]; p<0.0001).
Objective response rate was significantly higher with afatinib (56% vs 23%; p<0.0001), according to the study.  Significant delay in time to deterioration of cancer-related symptoms of cough (HR=0.60, p=0.0072) and dyspnea (HR=0.68, p=0.0145) was seen with afatinib vs PC.  Most common drug-related adverse events (AEs) were diarrhoea (95%), rash (62%), and paronychia (57%) with afatinib and nausea (66%), decreased appetite (53%) and vomiting (42%) with PC.  Drug-related AEs led to discontinuation in 8% (A;1% due to diarrhoea) and 12% of patients (PC).  There were four adverse event related deaths in the afatinib arm.
"LUX-Lung 3 is the largest prospective trial in EGFR mutation positive lung cancer and the first study using pemetrexed/cisplatin as a comparator," according to the abstract, #LBA 7500. "Afatinib is a clinically relevant first-line treatment option," the study concluded.
Dr Yang said that overall survival data will be analyzed within the next two years.
Impact of Afatinib on Other Cancers
Afatinib blocks the broader ErbB family of receptors that are associated with the EGFR pathway, including HER2 (ERbB2) and HER4 (ErbB4).  Dr Yang said that although afatinib is known to inhibit HER 2, 3 and 4, there have been no conclusive findings to date.  However, "We have seen some early positive activity in breast cancer and head and neck cancer," he said.
Researchers are recruiting for LUX-Breast 1: BIBW 2992 (afatinib) in HER2-positive Metastatic Breast Cancer Patients After One Prior Herceptin Treatment.  The trial will be performed to investigate the safety and efficacy of BIBW 2992 plus vinorelbine compared with trastuzumab plus vinorelbine in patients with HER2-overexpressing metastatic breast cancer failing prior trastuzumab.
They are also recruiting for LUX-Breast 2 which aims to compare afatinib to afatinib plus paclitaxel or vinorelbine in patients with metastatic HER2-overexpressing BC failing HER2-targeted therapy.  LUX-3, also in recruitment, will compare afatinib or afatinib plus vinorelbine with investigator's choice in HER2 positive breast cancer patients with brain metastases after trastuzumab or lapatinib failure.
Multiple trials are underway in the LUX clinical trial programme and also include studies in head and neck cancer using afatinib.